Our ethos has always been

Helping everyone, everywhere to become healthier

With that in mind, to make Fitain as accessible as possible, we need to keep the costs low. It doesn't get much lower than FREE!
Keeping Fitain free
This means that you can access our extensive exercise library, find, create and complete plans at absolutely no cost. The core functionality of Fitain is FREE and always will be.
For fitness professionals, it means they can gain new clients, train existing clients, and complete their own fitness journey at no cost too. That means: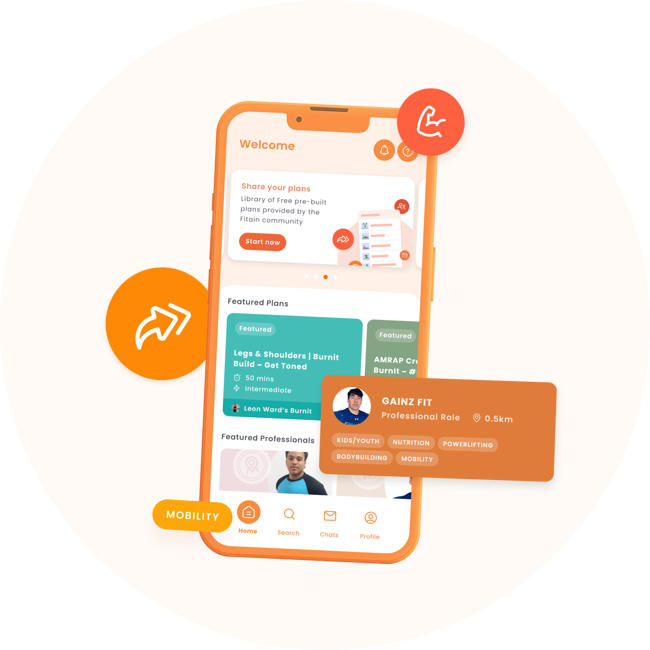 Total Transparency
But let's be realistic, hosting, maintaining and developing new features on the Fitain app costs us money. We are still a business at the end of the day. Therefore, to grow and deliver expert fitness resources to more people, we must somehow generate income.
So, to be totally transparent, here is how we fund the platform:
You can choose to become a supporter for £4.99 a month. This means you can browse the platform completely advert-free. You'll also be able to access more of your history and unlock new features.
Soon individuals and companies can pay to sponsor an exercise. Once completed, you'll have a list of the sponsors in your history so it's non-intrusive.
When we launch the marketplace which will allow professionals to sell plans and programs through our platform we will take a small percentage fee on every sale.
With your help and support, we can keep Fitain free for everyone and build on the platform to make it even better. Fitain is a platform that is built by the community, funded by the community, for everyone. Help us keep it that way. Lee, Jack, Lewis and Leon