Find, Create, Share & Train
Welcome to Fitain®, the free health and fitness platform built by the community for everyone.
Find plans, programs, people and exercises
No matter what your interests or abilities, find workout plans, programs, exercise instructions and local fitness professionals to help you on your health and fitness journey.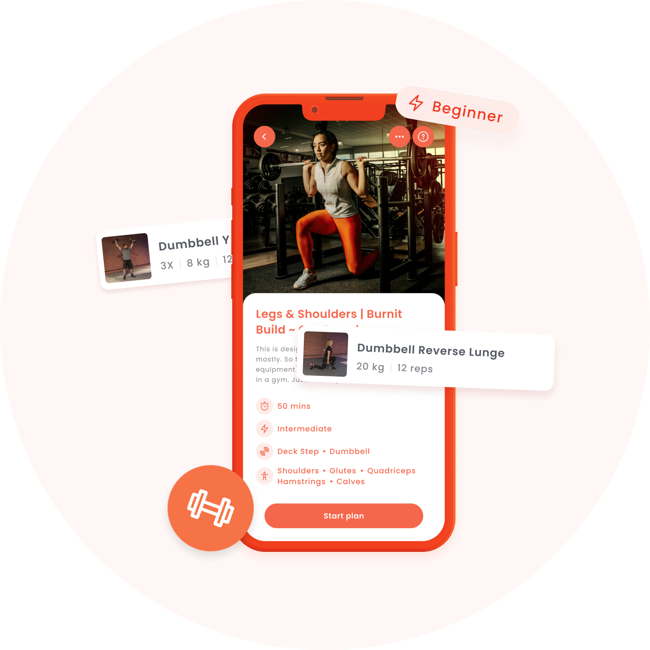 21

00+


video exercises in our free library

We offer one of the most comprehensive FREE-to-access exercise libraries out there! From the on demand exercises we all know and love, to specialised workouts you may not be as familiar with.

Fitain's online exercise collection is constantly being expanded in collaboration with specialist fitness professionals from across the community. The result? A platform packed with expert resources we can all can share.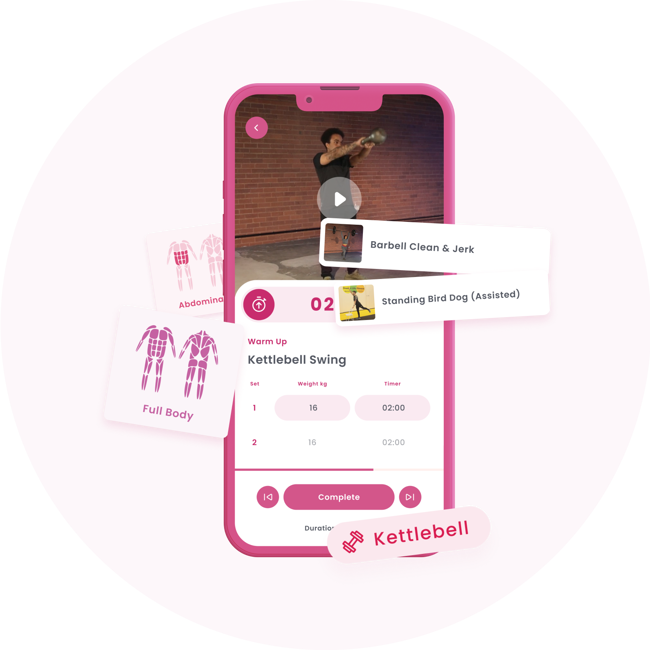 Fitness professional? Built a great plan?
Showcase your expertise, help more people, and expand your client reach by submitting your workouts for inclusion in our public library.
Find professionals & arrange sessions
Can't find a plan that meets your needs? Struggling with a particular exercise? Want to take your training to the next level, or just not sure where to start?
Search for and connect with fitness professionals in your local area. Once you've connected, arrange sessions online using our app.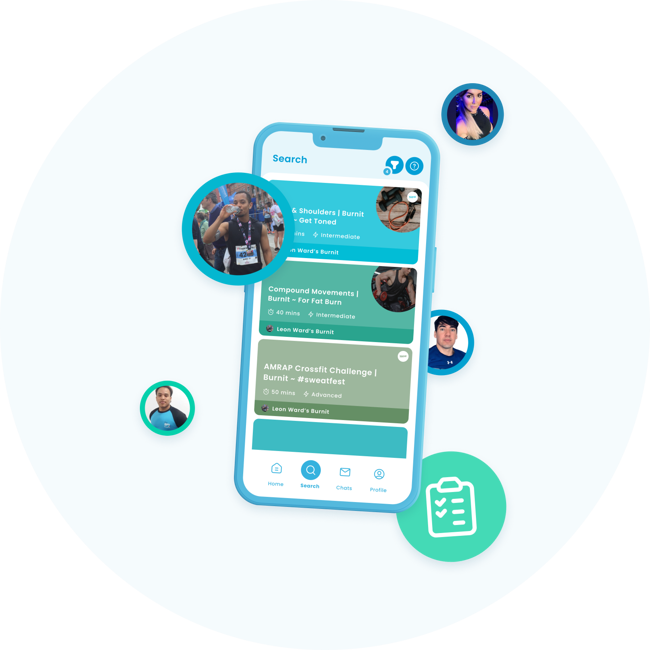 Built by the community for everyone
All plans in the exercise library were created by fitness professionals from the Fitain community. You can find and connect with them on our platform too.
Innovative colour matching system
Find the perfect match for your goals. Simply select your top fitness interests and you will be assigned
a colour. The closer a workout plan or fitness professional's colour is to yours, the closer the match. It's that easy. Think of it as a non-verbal introduction without the lengthy forms or questionnaires.
You can quickly and easily see the best suited plans and people for you!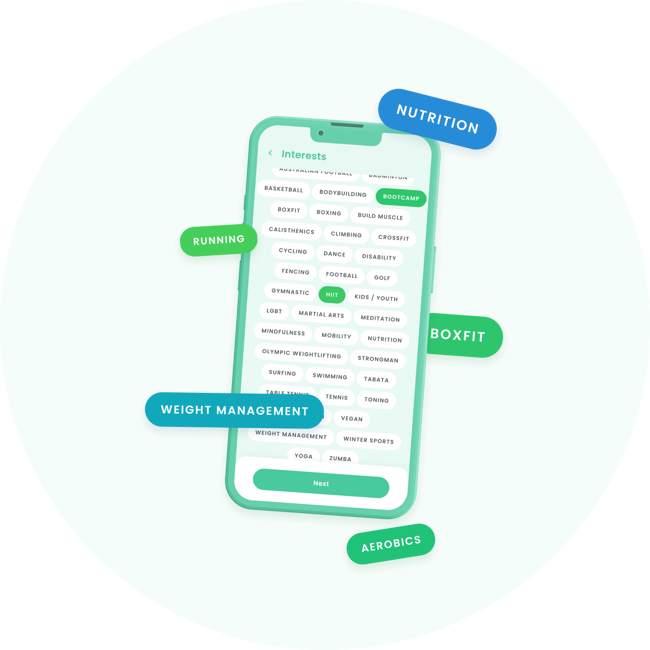 Own your own health journey
Are you looking for a personal trainer who can train you virtually from the other side of the globe? Perhaps you're looking to find a group session in your local town? Or maybe you want some support from a physiotherapist at the end of your street?
Find and manage them ALL with ONE account and ONE app. Fitain lets you connect with whoever you like. There are no limitations, and YOU own your data, so if you change professionals for whatever reason, your health and fitness journey follows with you.
Get started straight away
Sign up takes less than a minute and unlike existing apps, we don't ask for your age, weight, height, sex or shoe size. Find high-quality workout plans and health and fitness professionals in a matter of seconds. You can even take things a step further and connect with a trainer. You're in control and your information is always kept safe and secure at all times. We will never share your data with other companies.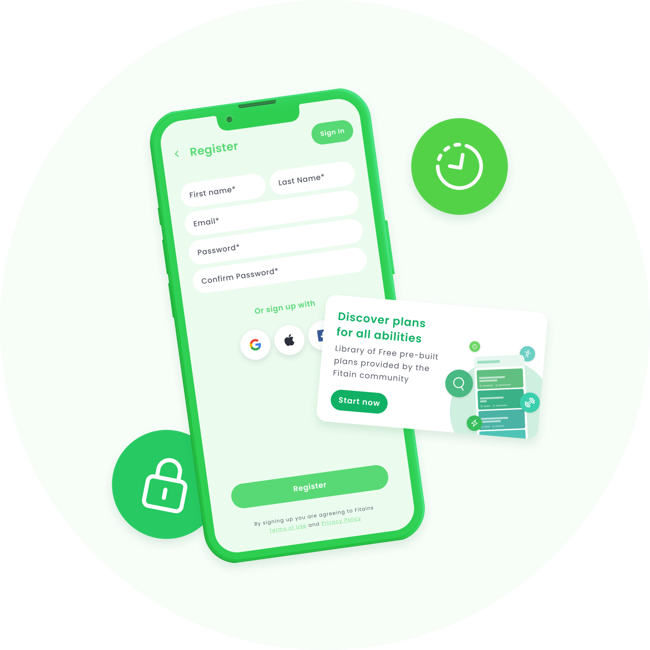 Privacy when you want it
You have total control over your privacy. If you want to find a health and fitness professional, the power is in your hands to make the first move - they can't find or contact you.
If you're a professional but don't want to advertise yourself, simply hide your profile and you'll no longer be visible to other users. At all times, you are in charge.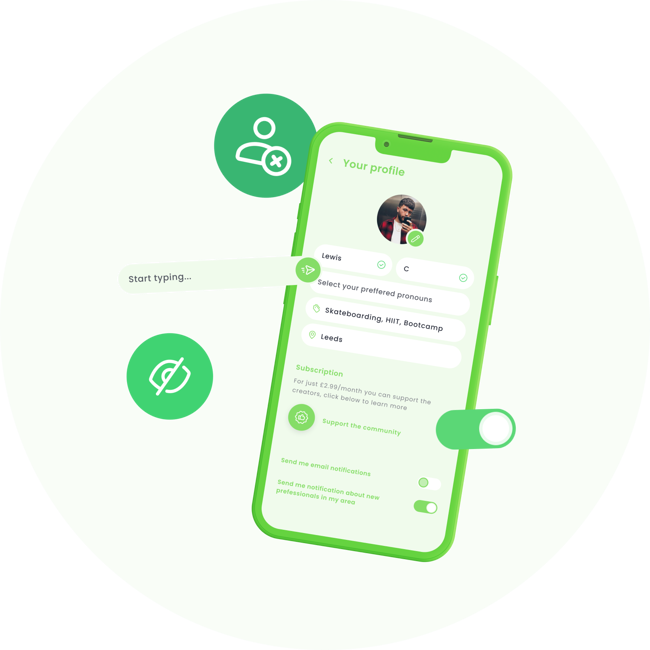 Fitain is FREE
for everyone to use
All features & functionality are included. We have worked hard to make sure we can help as many people as possible take the next steps on their health and fitness journey.
Find out how community keeps Fitain FREE